Entertainment
A friend of Aka's posts a picture that raises many eyebrows and twists.
Friend of Aka's posts a picture
Attention seeking or are we just reading too much in
to it?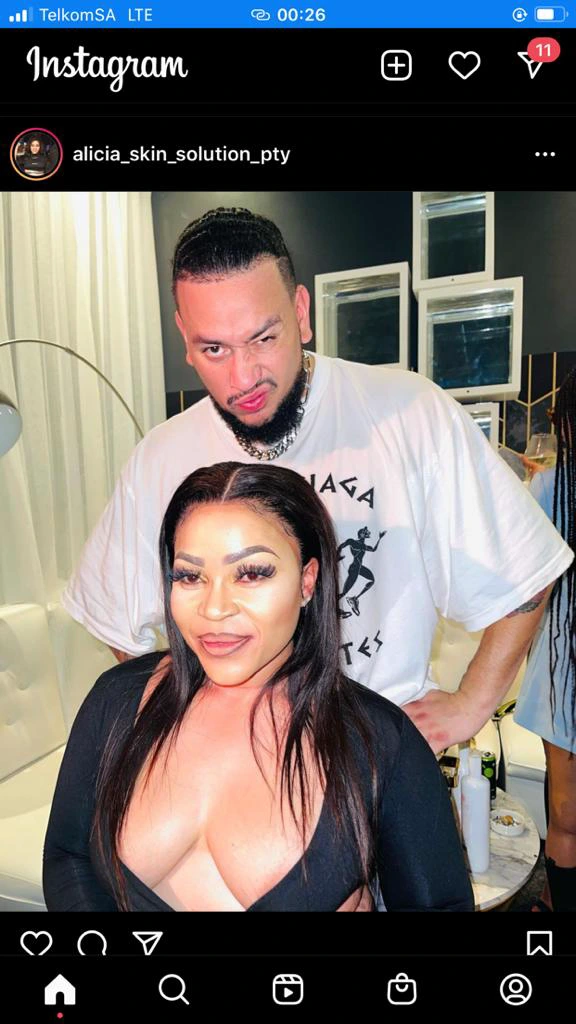 Aka must be going through the most right now and it cannot be easier when every little thing you do gets written about but it is what it is. This time, let's talk about this picture of a popular Venda born woman called, Alicia who owns her own skin bleaching skin care line and is also along with her husband a musician.
Well fans did not let this go as they gave her a piece of their mind while others were quick to defend her. Which one is it?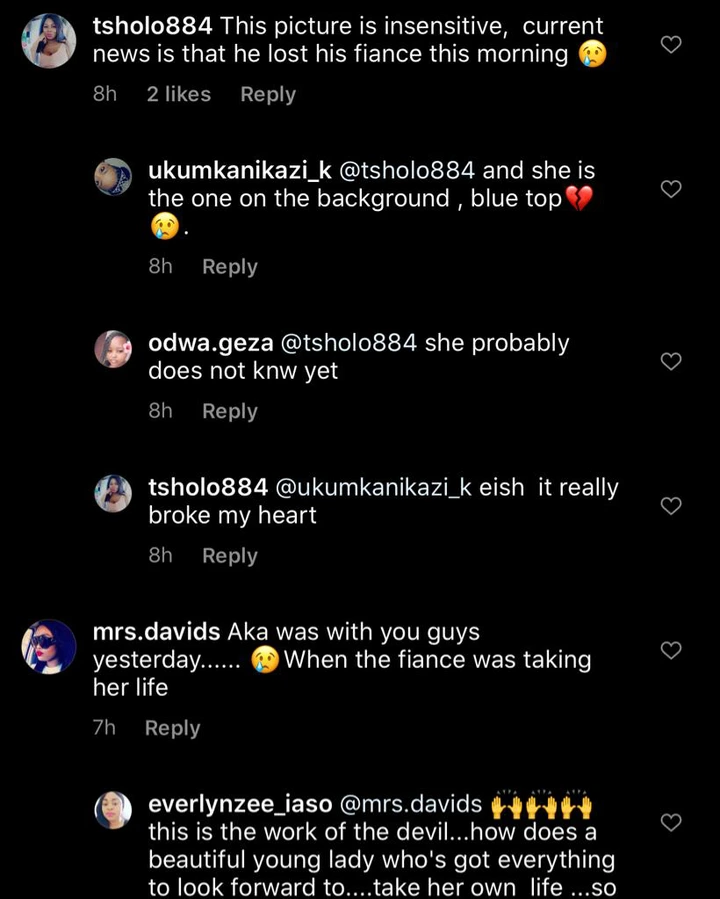 Well the above screenshot sums up the various opinions shared on her post. Aka's fiancé Nelli committed suicide yesterday by jumping off a building, surviving then later passing in in hospital.
Many claim Aka's cheating habits are what drove her to her death while others allege its depression. Which ever one it is, many belive this guy's theory.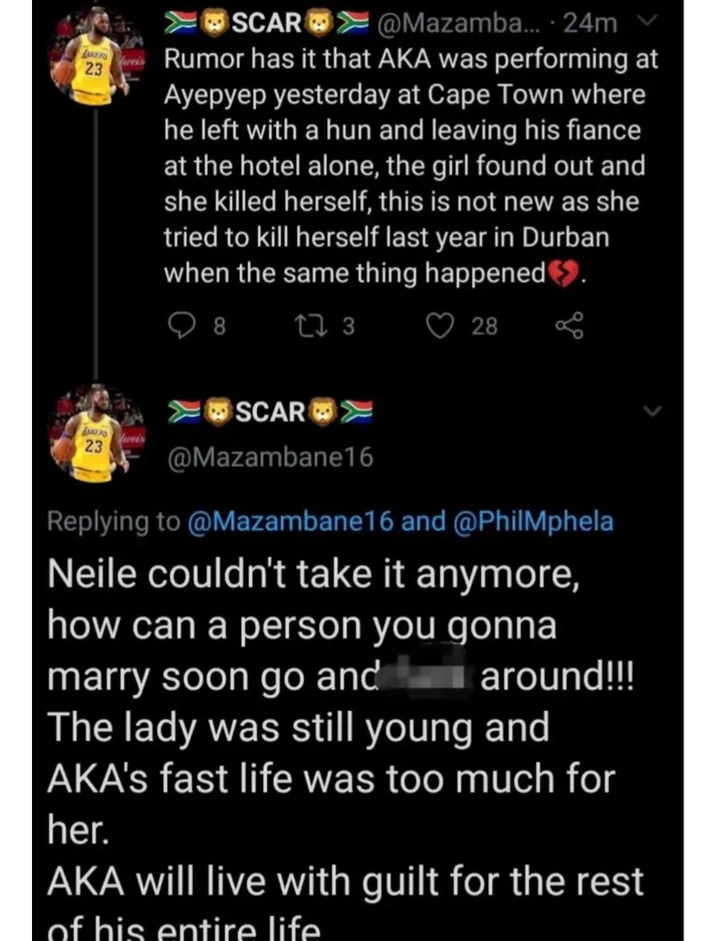 With this going around, if they(Alicia and Aka), she should have just deletes the picture or cleared the air because this picture just adds in to the rumors, don't you think?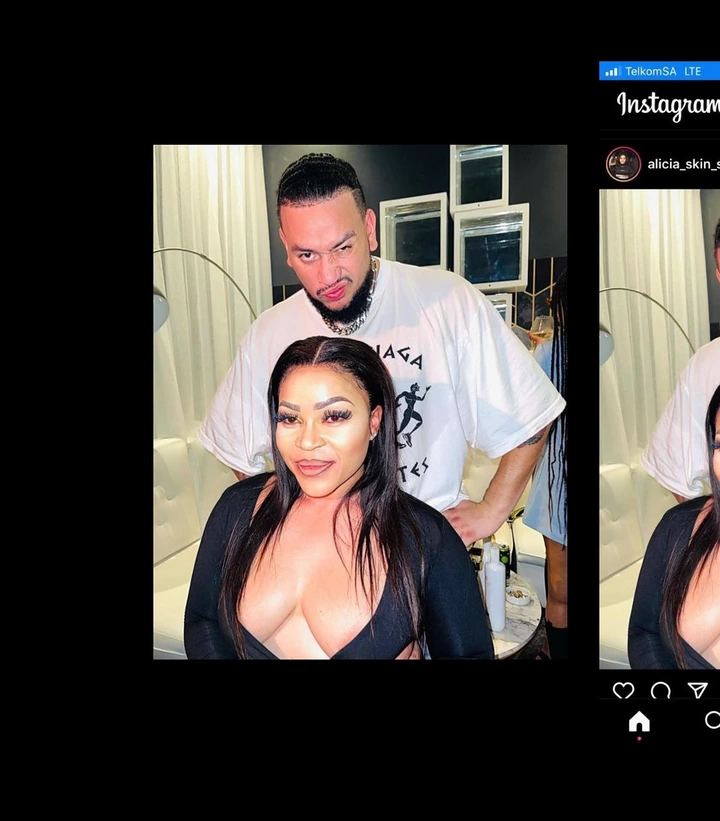 friend of Aka's posts a picture