There is a video which is trending all over the social media of cheater being beaten up by Husband staggering around in his socks while the husband continues beating him.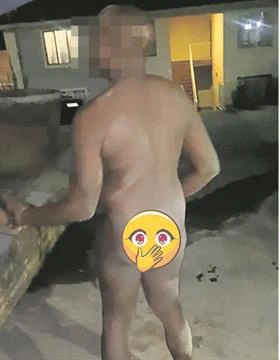 The video of an old man beaten up after they caught him sleeping with another man's wife. its trending all over.
The video was shot at night where the cheater is taken out from the house to the street after the husband caught him sleeping with his wife. Neighbours continues taking videos.
The Husband says he got the man sleeping with his wife and he want to teach him a lesson.
This has happened in Limpopo.
The husband says "this man i wanted to talk ti him nicely but he refused, i wanted to talk to him but he tried running away. The husband grabbed the hand of the man he got sleeping with her wife and refuse to let him go.
The husband said his wife called him and told her that he is at Giyani while he is at Kgapane.
The husband ended saying " I want to go with this Guy to his wife and i want the police to come with me together with this cheater".