Trending News
Apparently a lady that put Bishop Makamu in trouble has been revealed
The lady who put Bishop Makamu in mess has been revealed today. She is trending all over in social media.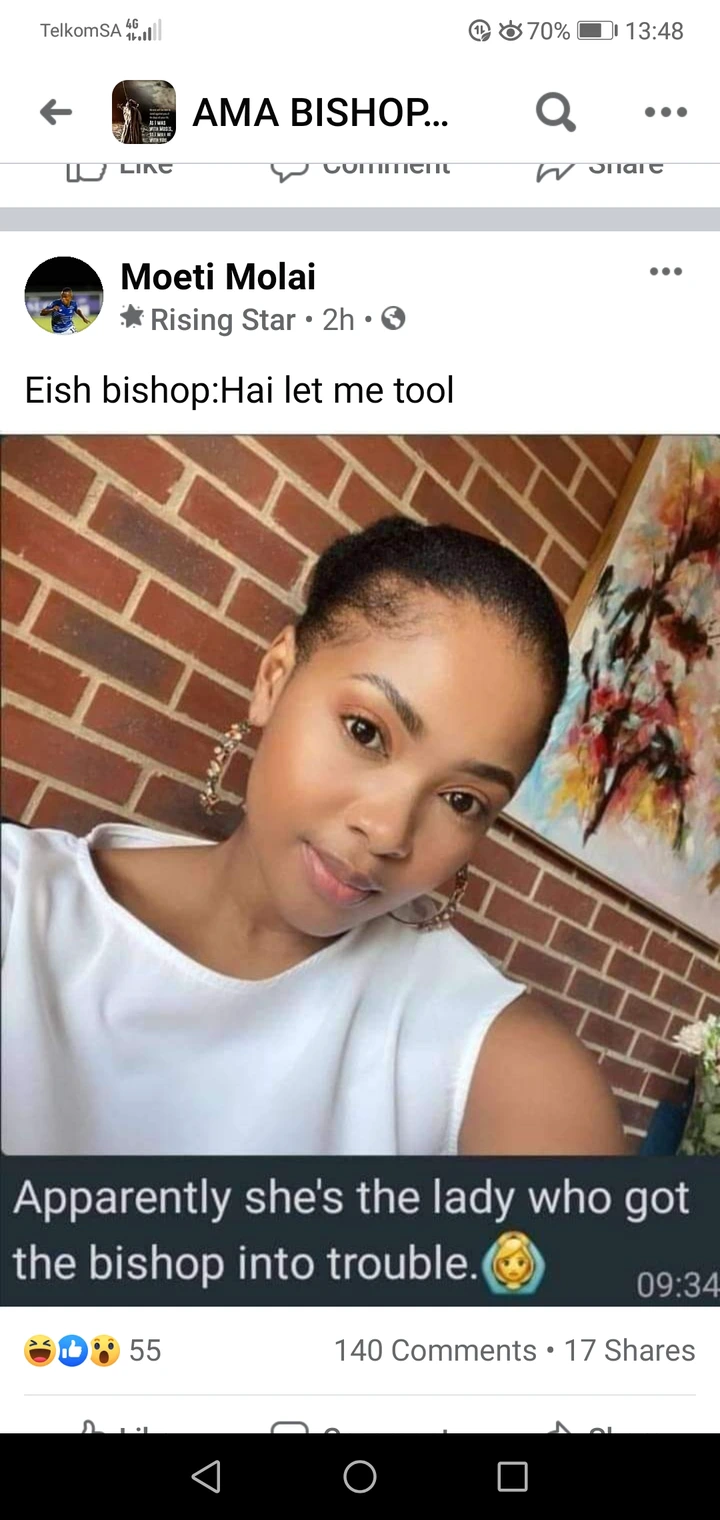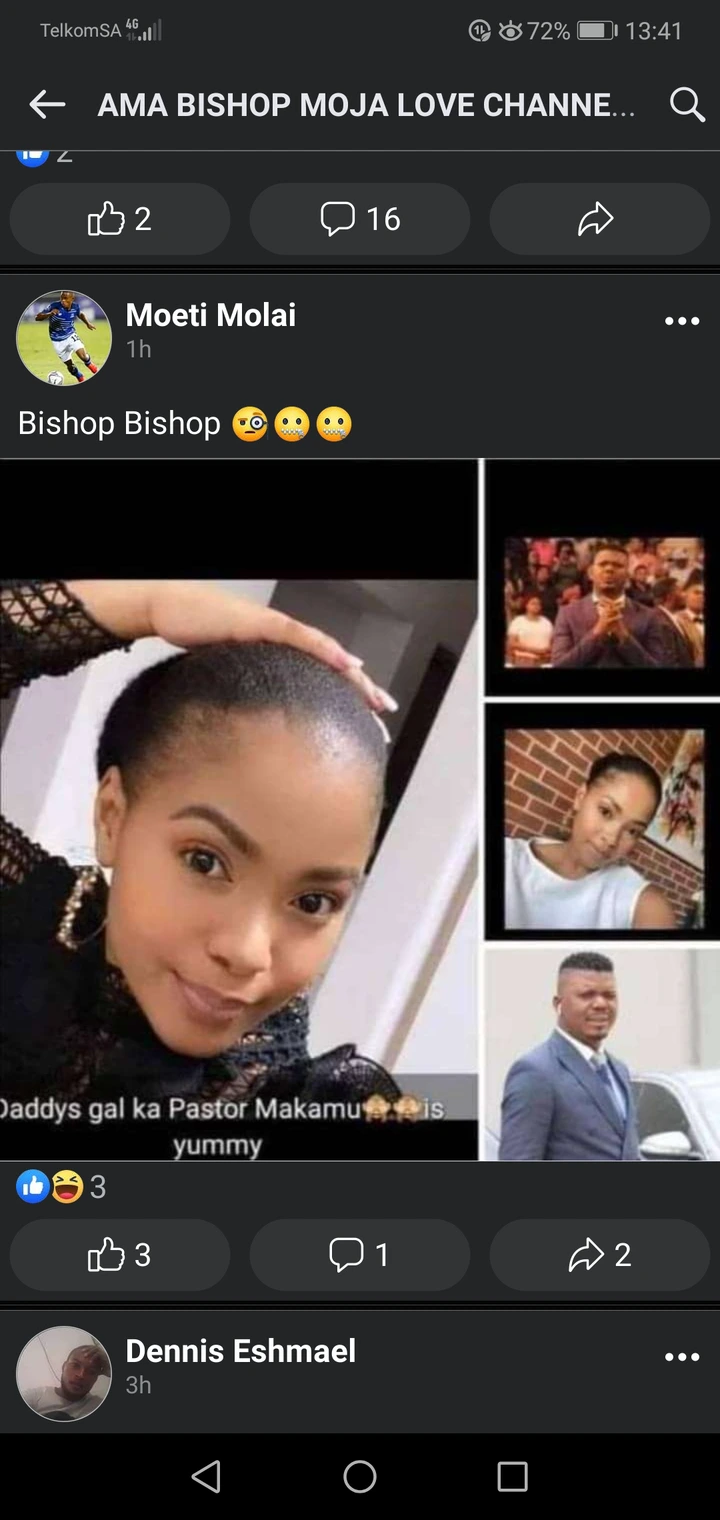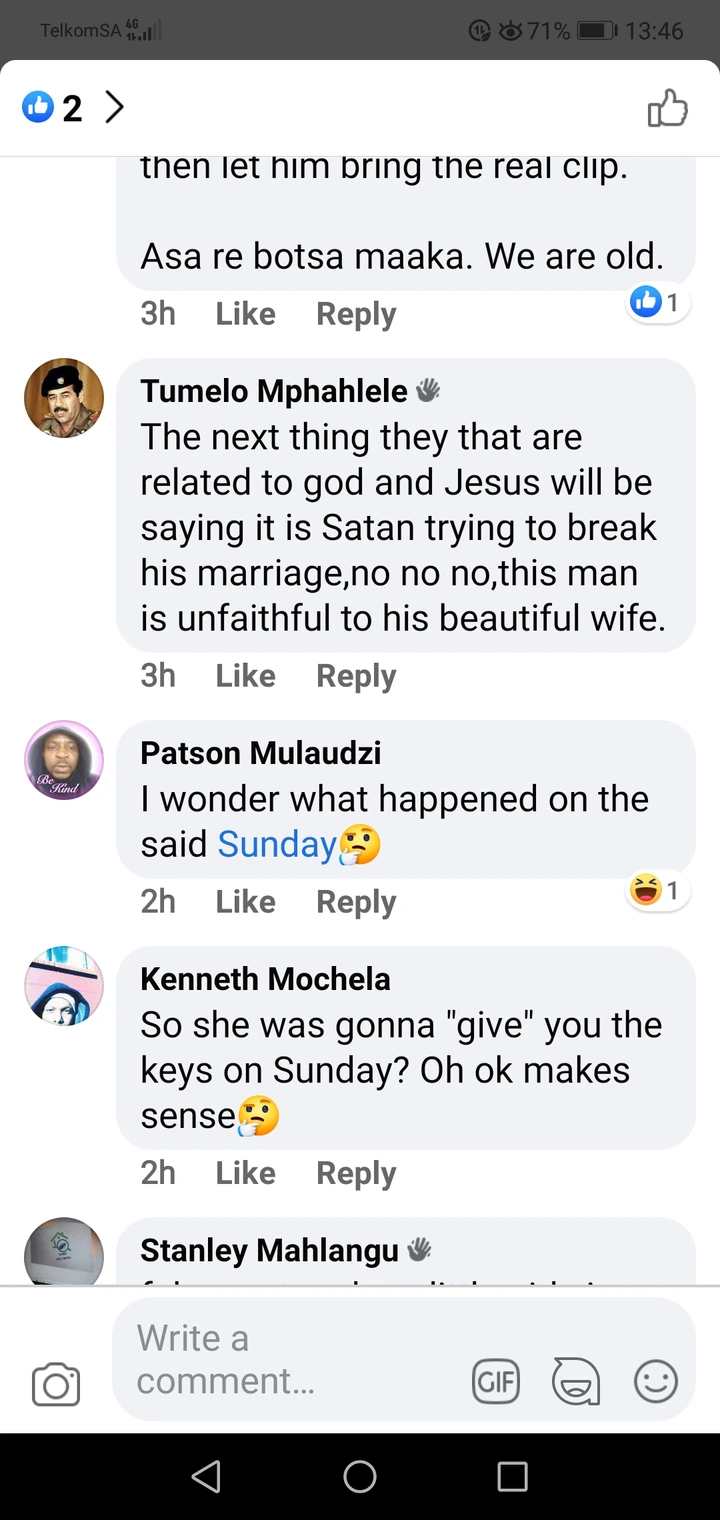 "He knew exactly what he was doing. Had the lady allowed him to come, he would have went and slept with the lady.
He can't say he was talking about keys while he said, he has found the keys to the other house. He must stop lying and apologize to whoever he needs to apologize..
Take full responsibility of this messy situation and move on like a man. That's it.
Lying doesn't help here. Ga gona editing ya selo mo. If it's edited, then let him bring the real clip.
The next thing they that are related to god and Jesus will be saying it is Satan trying to break his marriage,no no no,this man is unfaithful to his beautiful wife. fake pastor sleep little girls in the church to make church big all time devil pastor after money only.
What I will always say to those Men who are Married guys stay away from Side chicks they will destroy you until you realize that life is a Scam🤦"said a Facebook followers