Boity is a South African rapper, presenter, and business woman. She has been in the entertainment industry for a while now, and she is doing great for herself. Boity has only publicly dated one celebrity. She only posted pictures of her relationship with Cassper, and since their break up, there has only been speculations, and she has not confirmed any relationship after that.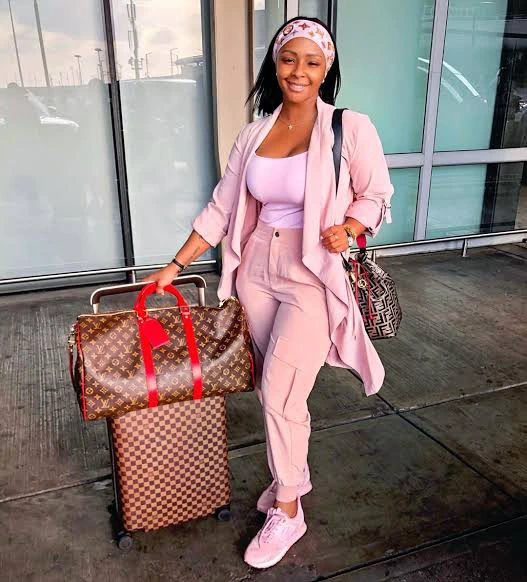 During the MacG's podcast yesterday, he was asked a question, wherein they had a live audience. The audience was given an opportunity to ask any questions. One of them asked who MacG would sleep with, marry, and kill between Bonang, Boity, and Thando Thabethe.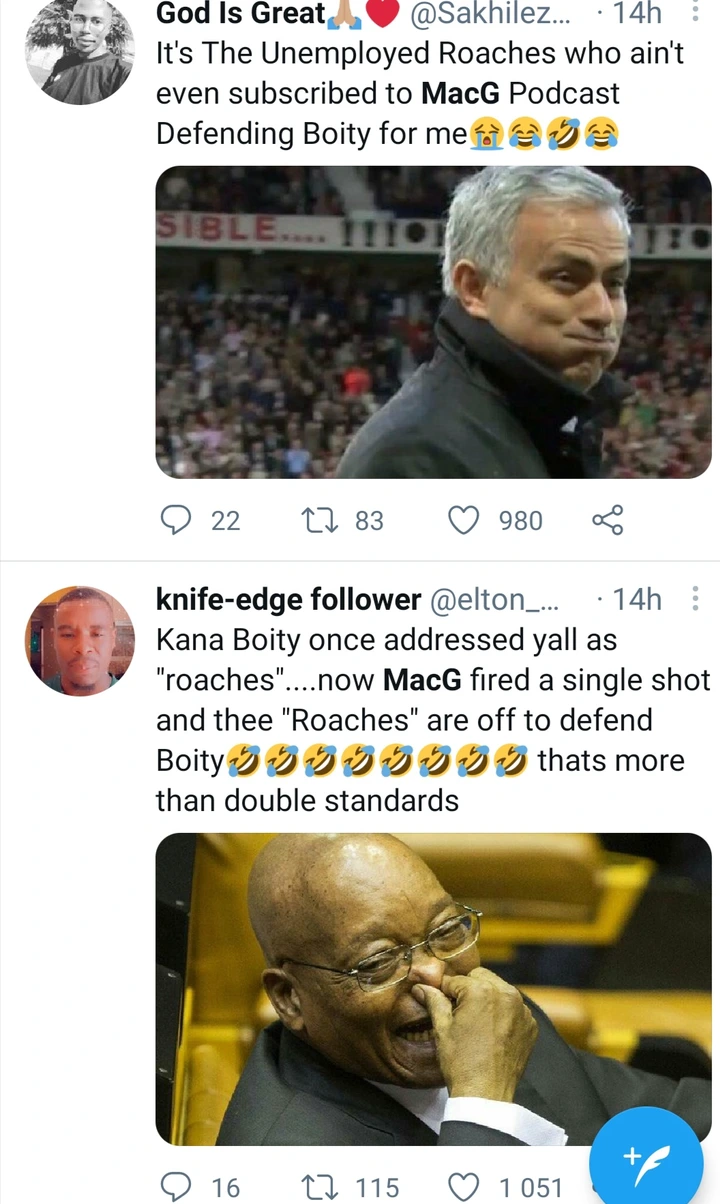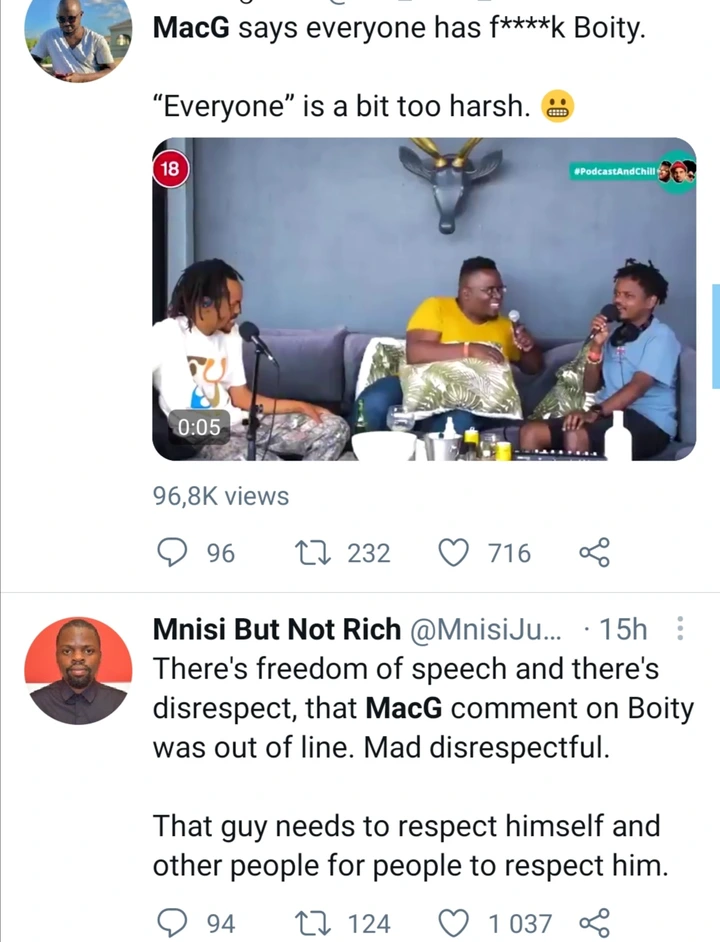 MacG said he would marry Bonang, sleep with Thando, and kill Boity. He said the reason why he would not sleep with Boity is the fact that Boity has slept with everyone. This ended up trending on social media, with some saying it was not all that bad, and others saying he should apologize because he was just plain rude. What do you think of the statement.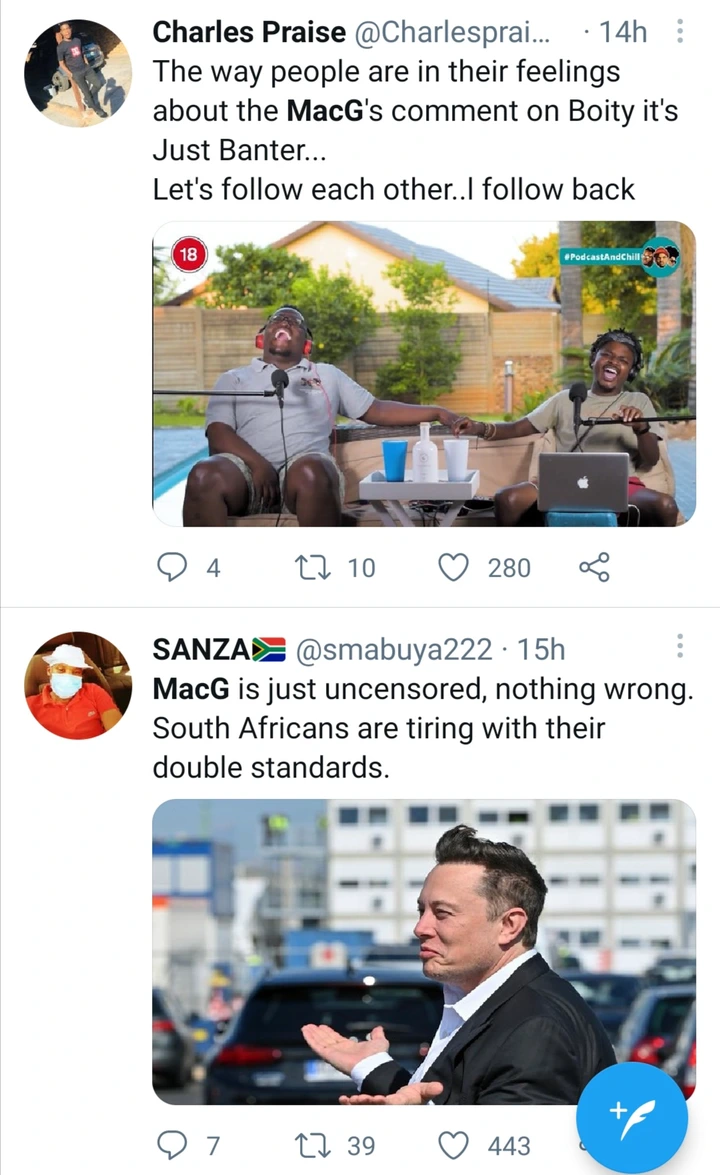 Rapper Boity has been scammed by a social media user who asked the star for help.
Social media has become a great tool to highlight the plight of those who need help around the world.
It has also become a place where people seek help for situations they can't handle on their own, be it financial or health.
And while the rate at which people seek help increases, so do the chances of scammers using this as a means to make a quick buck.
This past weekend the media personality was conned into helping a Twitter user buy school shoes after he asked the star for help.