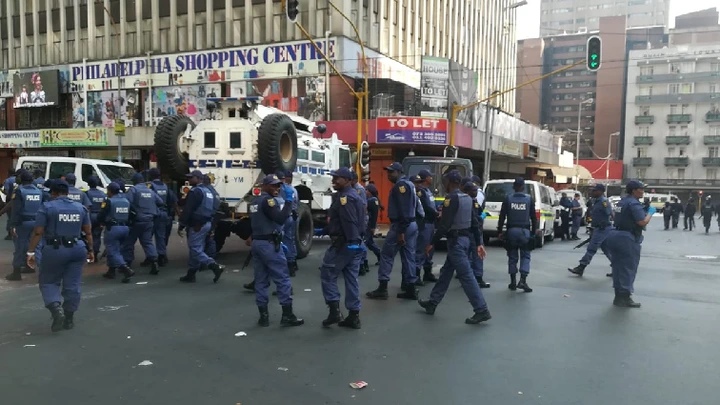 On Saturday the 12th of June 2021, law enforcement agents in the Gauteng Province took things to a different level.
In what was viewed by the mayor of Johannesburg as a move towards restoring law and order, drunk drivers and undocumented foreign nationals were not being spared.
Drunk drivers had to be taken off the road as they are potential killers and they often lead to an increase in road accidents.
There are rumours which were at circulating that the law enforcement agents are pushing for 0% tolerance towards driving under the influence of alcohol.
Foreign nationals on the other hand are being hounded down by law enforcement agents who seem to be working towards deporting them from the country.
It is often said that most of the crimes which are committed by foreign nationals will be done by the undocumented ones.
The Gauteng MEC for Community Safety, Faith Mazibuko shared some statistics of what happened last night in the Gauteng Province.
Through a tweet, the MEC posted, "Current successes from tonight's operation:
Arrests
122 illegal immigrants
16 Drunk and driving
4 illegal liquor outlets closed and 2 people arrested."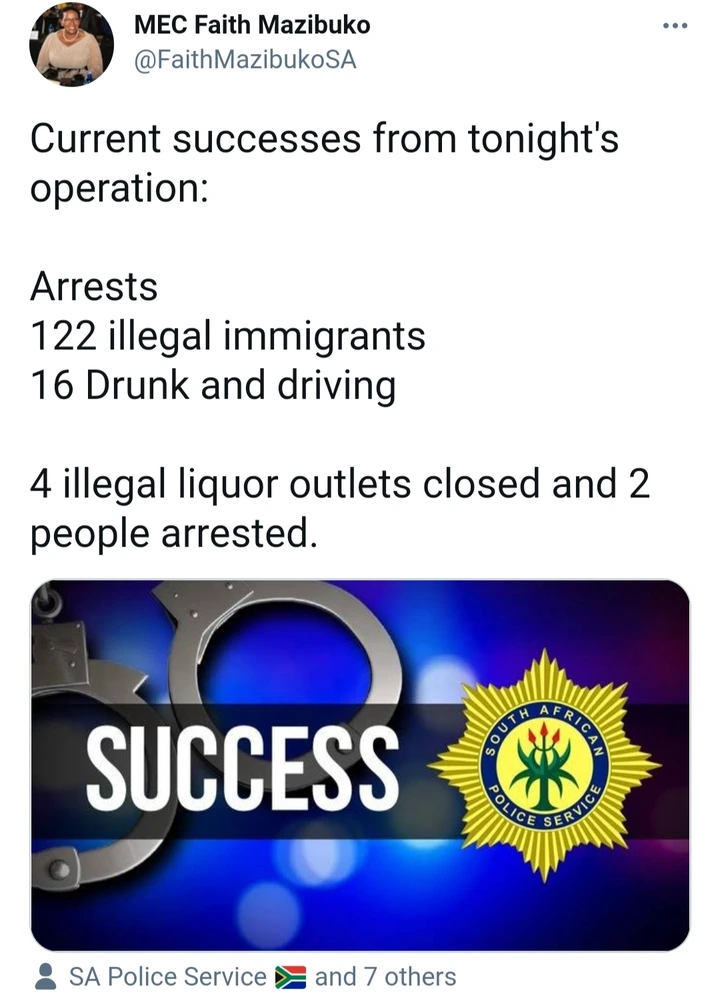 This picture shows how serious the law enforcement agents have now turned out to be in a rainbow nation where many nationals are found.
If the law enforcement agents keep on intensifying their operations, soon they will be playing serious cat and mouse games with the foreign nationals who do not have documentation.
A few job opportunities might be created which the locals may benefit and only the skilled foreign nationals will be spared.
This enables the coming in of those who possess critical skills who can enable the economy to grow.
There is however greater need to tighten the national boarders as it makes no use to spend resources on arresting and deporting foreign nationals who will be back in South Africa within the next few days.