Sports
Hlompho Kekana Posted This Before The Match & It Happened
Hlompho Kekana is one of the most decorated players in the PSL at the moment with his only closest competitor in Daine Klate having retired. Many have also been calling for him to hang up his boots prior to the Orlando Pirates game. Fans quickly changed tune when he came as a substitute and scored a scorcher against Wayne Sandilands. Fans were expecting a similar result against TTM and he failed to deliver this time around.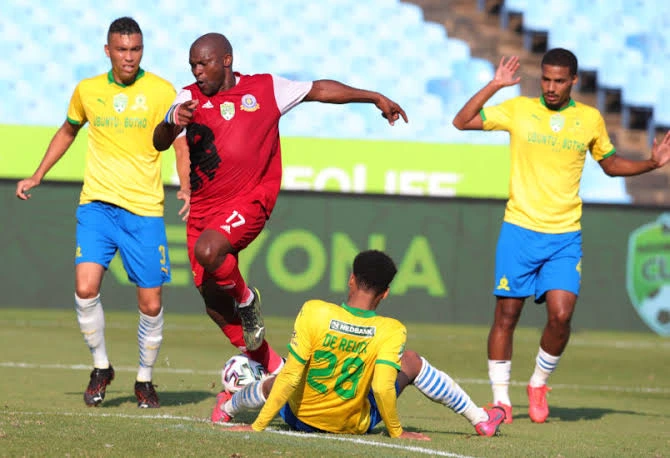 The skipper from a hero to villain in the same week as he missed the penultimate pena9kivk is sudden death at the hands of Washington Arubi. This led many fans to claim that he should retire, however he was only fortunate and this is usually the case with football as fans can turn on a player in a split second. The star posted a rather interesting picture on his Instagram before the match and as fate would have it, it ended exactly as his post.
He shared a picture of himself taking a penalty in training as Peter Shalulile watched in from behind. This goes to show that Mamelodi Sundowns had prepared themselves for the penalty shootout and were ready for every outcome, however it wasn't to be for Hlompho Kekana as his miss knocked out Mamelodi Sundowns of the Nedbank Cup semifinals. This was definitely a telling sign prior to the game and he is probably down looking at it now.
Looking at the picture above which he shared on social media, there are a lot of similarities to the actual penalty he took during the game. The posture, kick and flight of the ball was almost identical and Washington Arubi managed to read him and get a firm hand on the powerful shot. In the age of social media you can't rule out the possibility that he might've had a peak at Kekana's Instagram story and knew what to expect.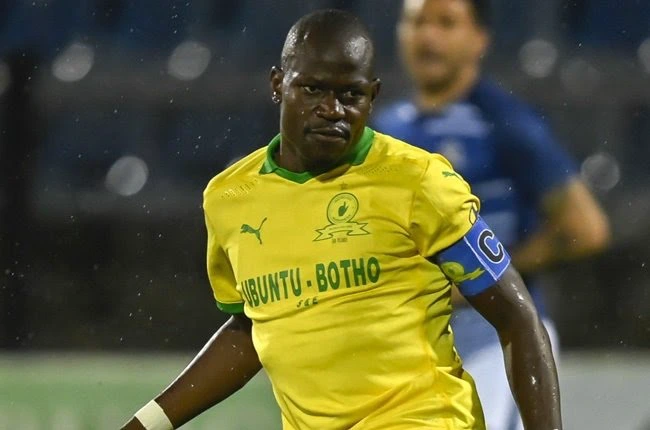 This is a huge blow for Mamelodi Sundowns and the 120 minutes played will take a toll on the players ahead of their busy schedule in the CAF Champions league and the DSTV Premiership. Fans will hope that they will get back into winning ways as it was clear from the first whistle that TTM had done their home work as they had more time to prepare. For a big team like this, there can hardly be any excuses either dusting themselves off and continuing where they left off. This will definitely be discouraging for Hlompho Kekana, however his experience will come in handy.