Celebrities
Video of Hotel Manager Revealing How "Nillie" Died in Cape Town (Video)
How "Nillie" Died
Hotel Manager Reveals How "Nillie" Died in Cape Town (Video)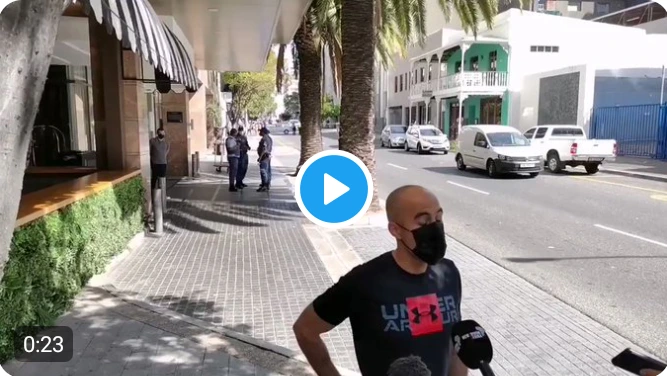 Popular south African musicians AkA is currently having a hard moment now after his wife Nillie was reported to have jumped from the hotel building where she gave up the ghost.
The incident is currently making sensation Now on the social media, especially Twitter as South Africans are mourning the death of the lady wondering actually happened that made the girl to commit Suicide just like that.
However, general manager of the hotel where the incident took place broke silent after he was interviewed by news media regarding what happened.
The love-struck couple had been engaged for two weeks and were in the Mother City to celebrate a friend's birthday and perform at two nightclubs on Saturday.
In videos and pictures uploaded on his Instagram account, the couple seemed to be happy and enjoying their time out as they went on about their day in the city.
In the first video, the couple appeared to be at a photoshoot, where they wore matching blue tops as cameras kept flashing.
According to unconfirmed sources, Nellie And AKAs were having a nice moment together the day before her death. It is not yet known what led to the fatal accident but according to the police, investigations are underway.
Papperclub Hotel general manager just confirmed the incident. Meanwhile, Mzansi is shocked by the rumor that Nellie has committed suicide. "Nellie always looked happy on her IG account & AKA's story's. That's what I guess she wanted us to believe meanwhile she was going through the most. Looks can be deceiving 💔😔Let's learn to differentiate the two. There's a difference between being happy & looking happy!"a Twitter user said.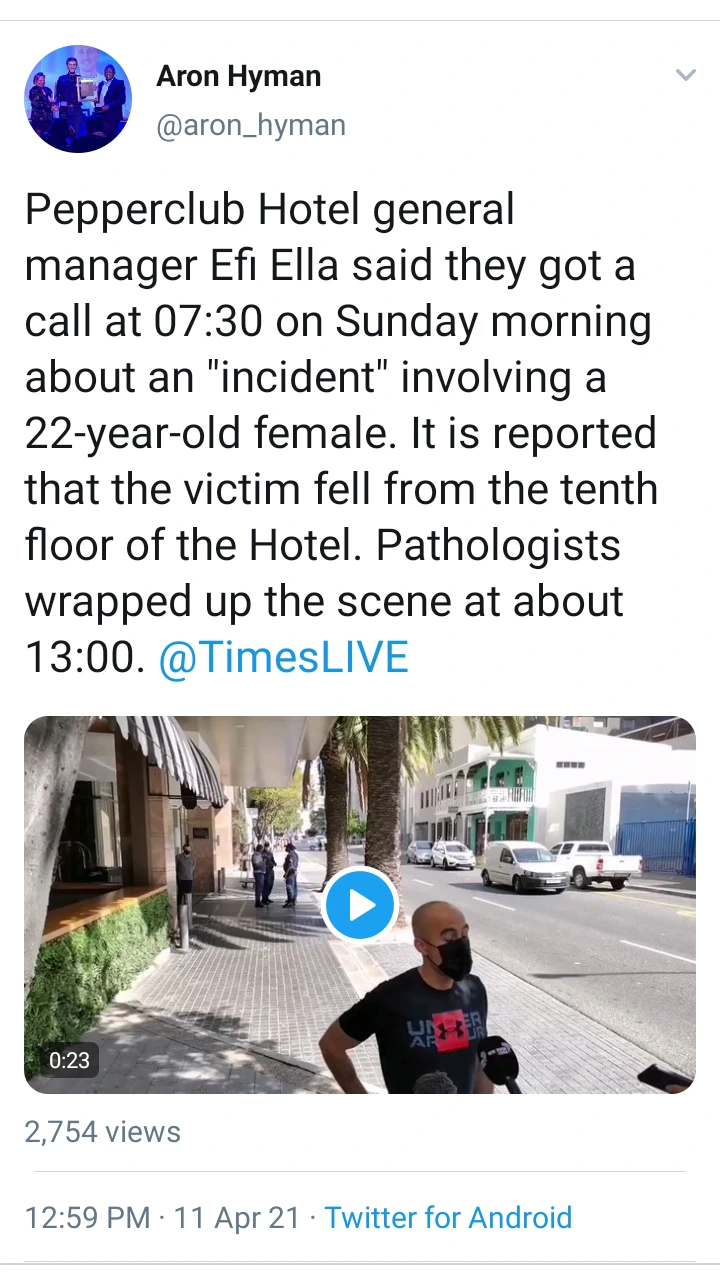 South Africans are still having doubt about the issue as some of them Believe that, some one is behind the death of the lady which is yet to be Exposed.
In your perspective view what can you say about the current situation that is going on Now?
What can you say to this?
How "Nillie" Died