An open debate was opened on Twitter as tweeps participated in revealing which black president was their best since our country became democratic in 1994, a lot of people participated as they revealed their most favourite president and the public was left speechless to see whom they choice. I must say amongst these five president people feels that tgr worst of them all is our current president Cyril Ramaphosa, they feel that the ANC failed the people by appointing him as the president considering so much that has been going wrong since he became the president. Currently we are facing a lot of issues in our country and peace is something that many people yern for as we haven't had that for quite a long time.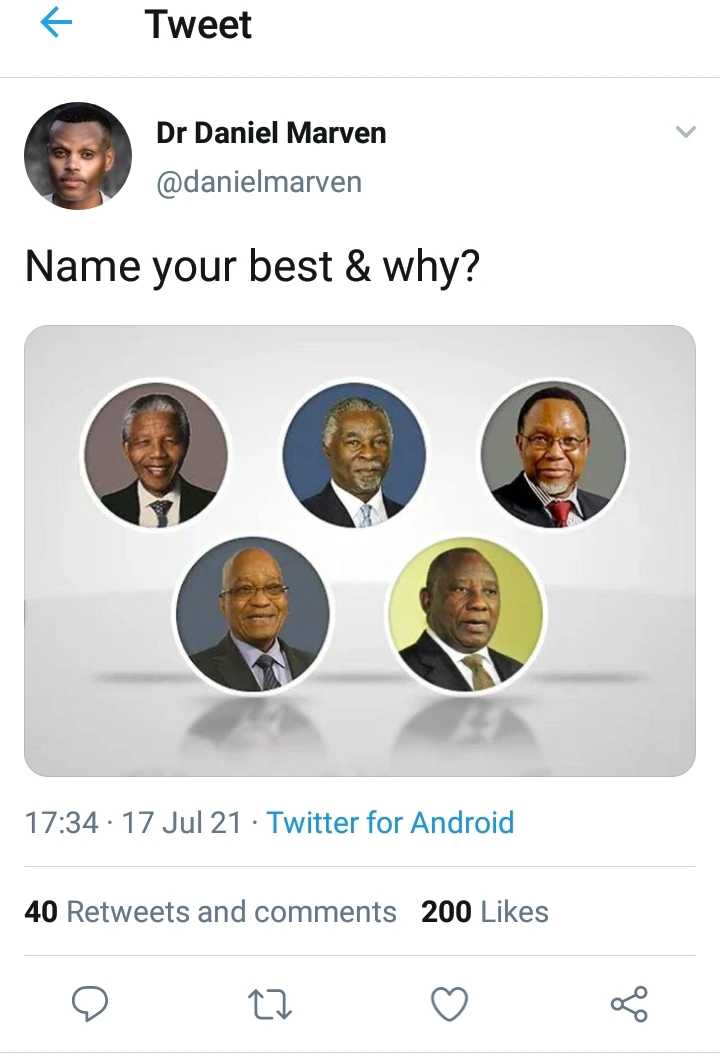 The majority of people chose former president Jacob Zuma as they best president, they also revealed a lot of things he has done for our country during his time as the president. People have been saying that amongst them, they definitely choose Sondo-Nzima Gedleyihlekisa Zuma. We haven't had the Best President in SA as of yet though. The best president would be the one who challenges the status quo and significantly changes the conditions of the poor African masses.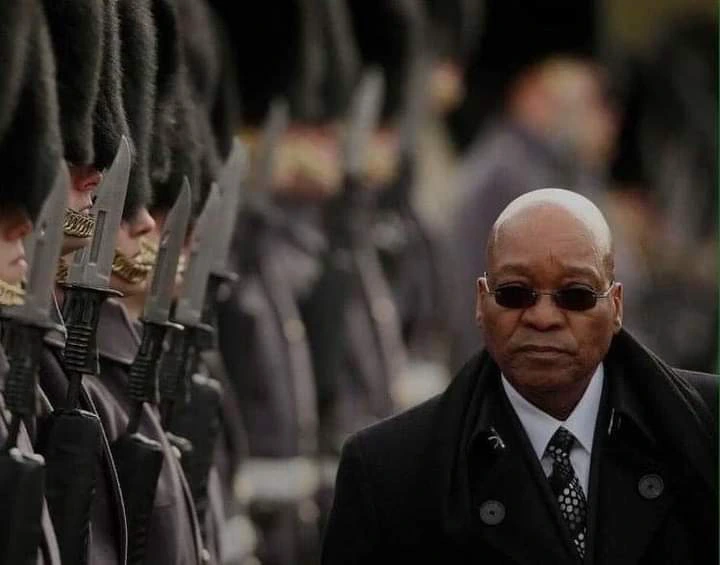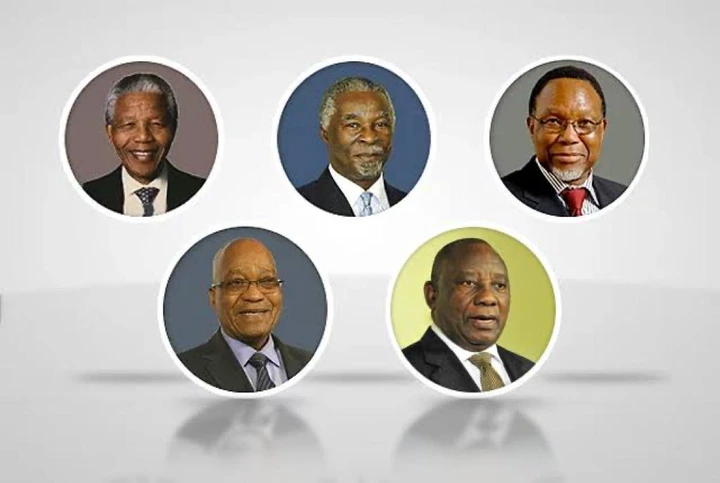 They say Zuma's administration gave all hiv positive people ARV's, built 2 university, gave us free education from primary school, built dignified RDP homes, saw through the formation of BRICS, there wasn't constant load shedding, the economy was transforming and the list is endless.
People are saying that Jacob Zuma he built more infrastructure in this country,, wanted nuclear power , made many black millionaire, free education and NSFAS was easily accessible during his time, more technical colleges, Bricks, ARVs and lastly made white people protest. They added that he made presidency look easy and someone thought he can be one. And he was always there for interviews after each and every Sona ,and he was people's person.
"President Jacob Zuma is the only President who has stood with the poor of the poor. He is a freedom fighter, a father, a leader, a brother, a husband, a grandfather and most certainly a President of the people. I love him and always will love him," one of the tweeps said.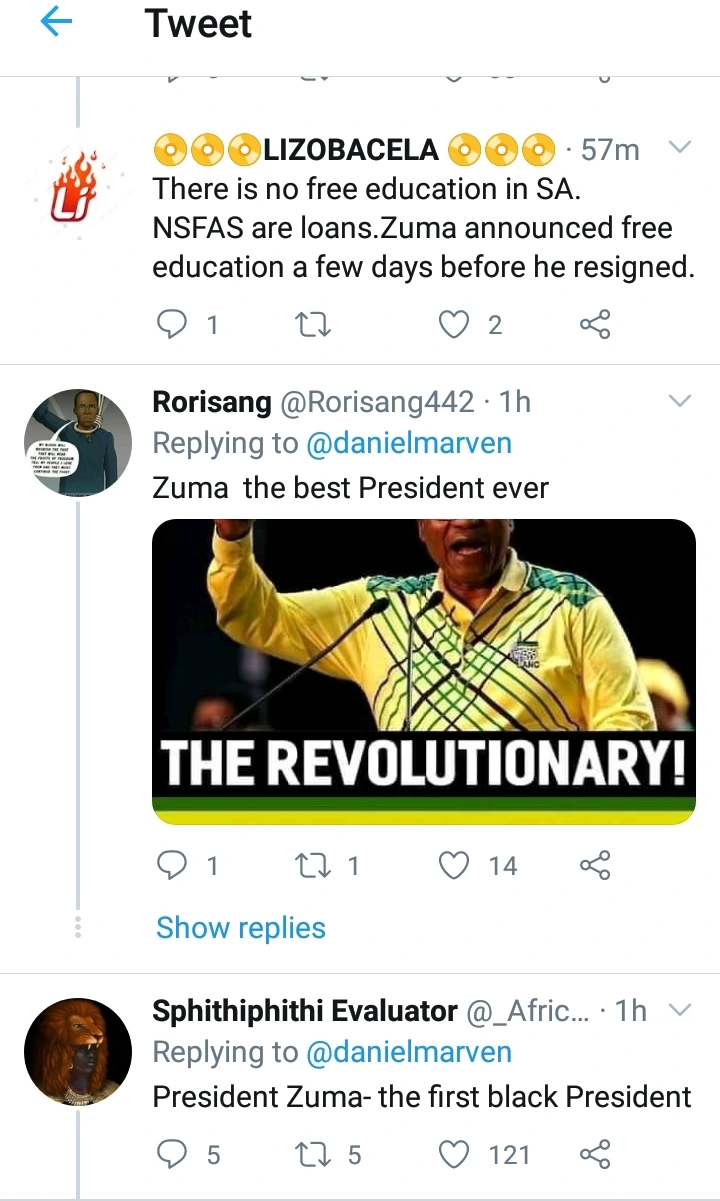 "He came with a concept of free education I'm about to graduate coz of him, developed school and boarding schls, increased social grant, fought for black economic transformation he wasn't so successful but he tried," another tweep said.