Khosi Fans Goes Wild After Al Ahly Defender Did This To Mosimane
Prior to his qualification for the final after beating Esperance De Tunis over two legs, Pitso Mosimane has silenced his critics with many of them already having a different perspective of how they see Pitso.
When he was appointed the head coach of Al Ahly many people including Al Ahly players questioned that decision. A notable one was former Al Ahly defender who publicly criticized Mosimane's capabilities to handle the job.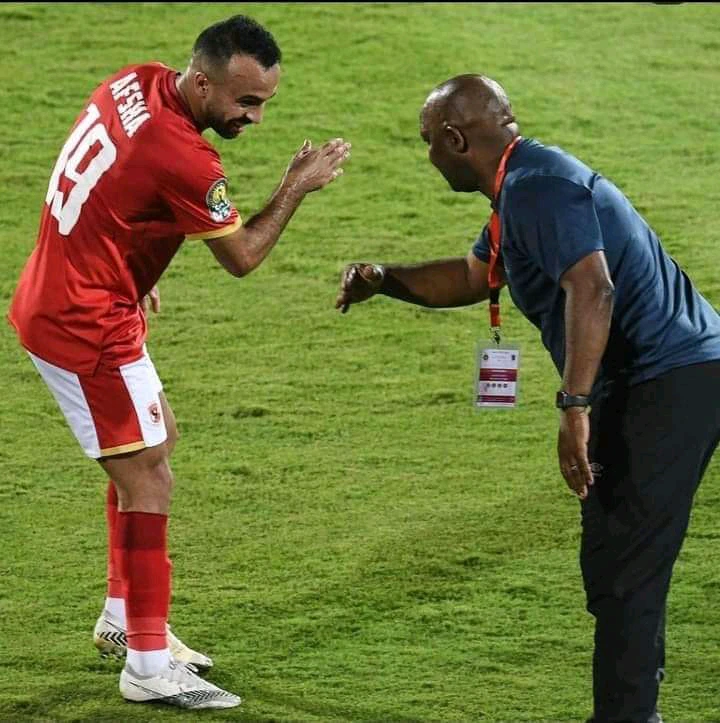 The defender, Mohammed Meara has now made a U-turn to apologize to Mosimane for criticising him lately after his appointment. He said;
The president's choice to appoint Pitso was at the interest of the club before anything else. Such an intelligent decision. I regret for undermining Mosimane. Actually, he's the best manager so far. No manager has performed like him in Champions League. Forgive me Mosimane, I wish you more years of stay in Al Ahly.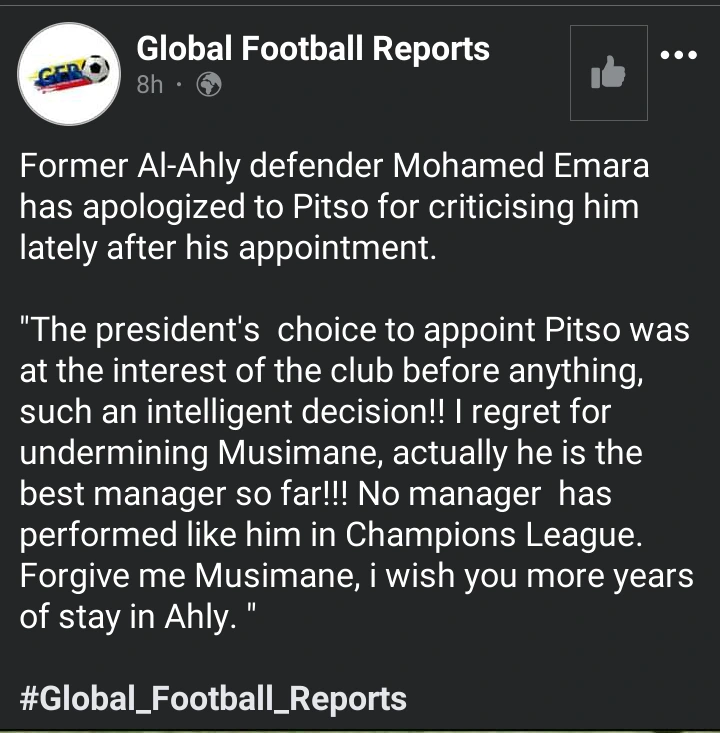 Khosi Fans have slammed Mohammed Emara, telling him he apologized too soon. He should have waited until they beat Al Ahly in the CAF champions league final.