Trending News
Mzansi Dissapointed On The Added Money On Social Grants Increase By The Government
Social Grants Increase
Sassa has announced the increase for its beneficiaries and how the money added will help people. The increase is effective in April until it is increased again. This helps people who depend on grants to buy food and support their families.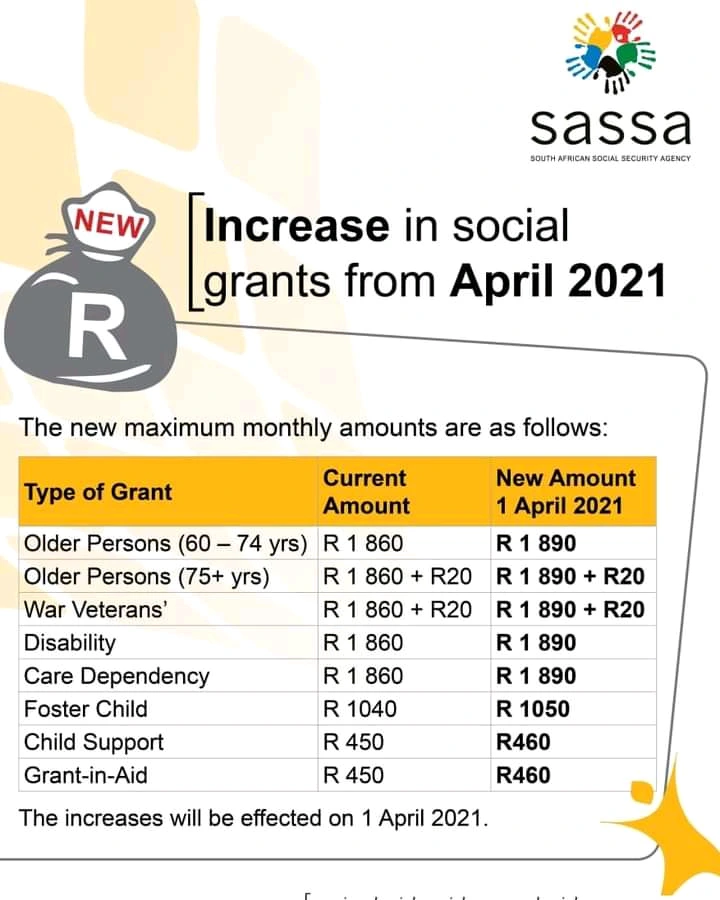 Last year the government gave Sassa beneficiary R500 additional for six months and it helped a lot of families and when it came to end a lot of people were disappointed in the news. We see a lot of businesses being started by these sass grants.
The increase in child grants has caused a lot of emotions to mothers as they say it's too small for them to help take care of their kids, it was only R10 that was added on child grants. People are still angry about this month's late payments which will start on the 8thfir child grants.
In February, Finance Minister Tito Mboweni announced that grants will increase taking effect in April 2021.
This means beneficiaries will receive more money in the month of April than previously.
Old age and disability grants will be R1 890 (1.6% increase)
Persons over the age of 75 and war veterans will receive R1 910 (1.6% increase)
Foster care grants will be R1 050 (1.0% increase)
Care dependency grant will be R1 890
Child support will be R460 (3.4% increase).
The R350 temporary grant is the only grant that will not increase, as it will come to an end soon.
Extended applications for the R350 grant are currently open and will close on 30 April 2021.
You can apply for the R350 grant in one of the following ways:
Social Grants Increase