Police minister, Bheki Cele, has launched 'operation show your receipts' as part of his efforts to recover stolen goods during the recent looting. Bheki Cele said that the police would be going from door-to-door and if they find some new items like TV plasmas and other good, they will demand slips from owners. "People must not think they have scored because the team of police will make sure that if you have looted, they loot you as well," Bheki Cele said.This comes after looters cleaned warehouse and supermarkets during the Free Zuma Protests.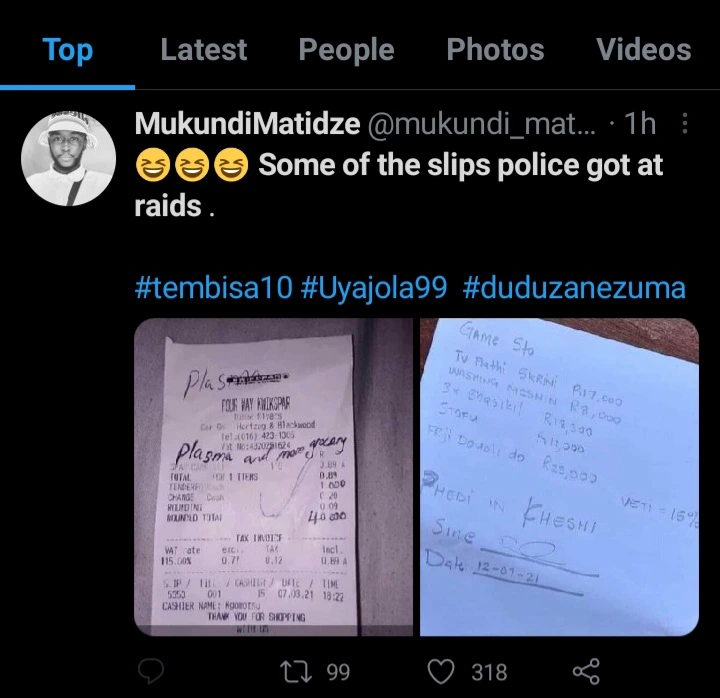 Now there are some of the slips police allegedly at raids which are part of recovering the loot and Mzansi can't keep calm. In some of the slips, people wrote items with a pen in a bid to convince the police that they indeed bought the items. Some slips have all the items and prices written on a piece of paper using a pen. It's hilarious how Mzansi finds space for humor in any kind of situation…good or bad.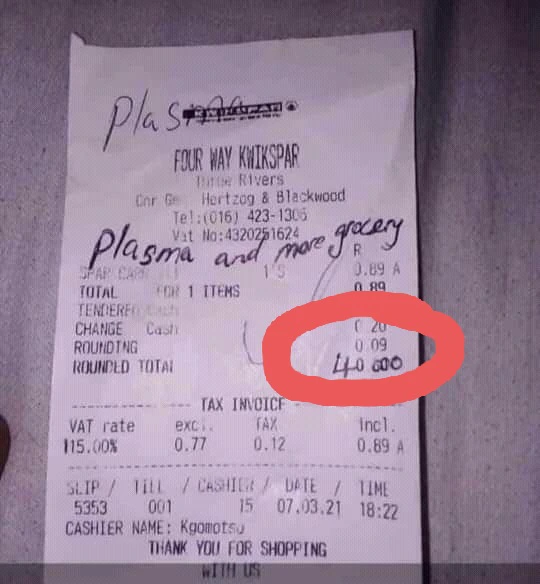 Some South Africans opine that this 'operation show your slip' will not end well. "It will not end well.We don't all keep our receipts though.They must use a combination of methods though. Receipts alone are not going to end well. Rights of individuals will be trampled upon as those with assets obtained legitimately could be confiscated," a concerned South African said on Twitter.
There is nothing that has a receipt in my house… Does it mean my house will be looted by government… He must start with lifestyle Audits for Criminals in Parliament (CIP).. And demand proof of work for the monies they have been looting, another South African said.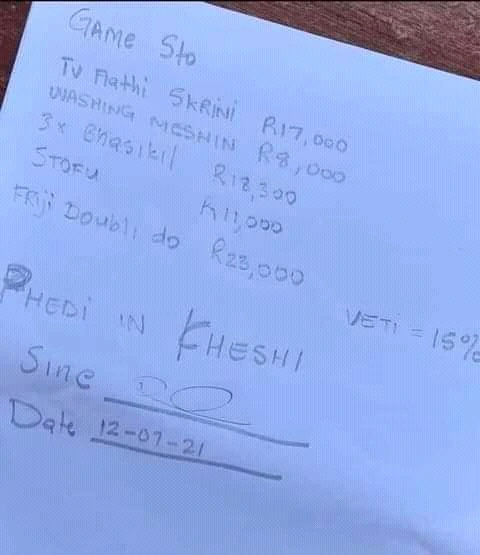 Meanwhile, law enforcement officials are busy recovering some of the goods stolen during the looting incidents in Soweto. There is calm in most parts of the township and cleaning up operations have been taking place throughout the weekend. Some members have volunteered to clean up the rubble left during the looting of shopping malls.Police, with the help from members of the community are going all out to recover some of the goods stolen during the lootings in Gauteng.