Celebrities
Was She Sacrificed? A prophet Revealed disturbing statement regarding AKA Fiancee
The country was in shock yesterday when the Death of a popular musician wife Neli Tembe was confirmed by the Tembe and Forbes family. According to statement Anele Tembe died early hours of Sunday in Cape town. Sources revealed that the 22 years old woman jumped from 10th floor in pepperclub hotel in Capetown.
The incident happened at 7am in the morning. According to witnesses, They said that they heard shouting 'help' from 10th floor and then they heard a Heartbreaking fall after a shout. Few hours later, Nelli Tembe was confirmed dead on the scene.
People were very shocked after hearing the news considering the fact that they saw AKA and her Fiancee on Saturday evening dancing looking like they were all happy.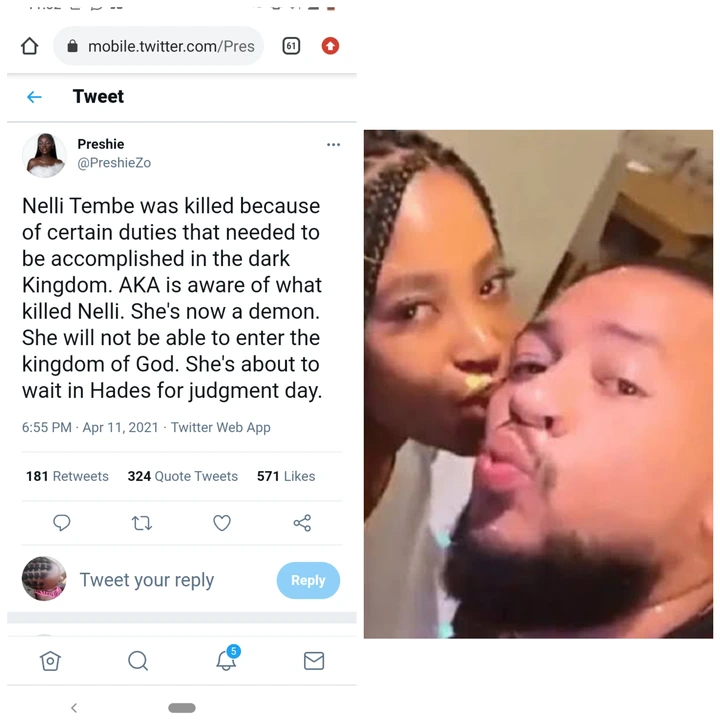 A prophet on twitter allegedly revealed that Nelli Tembe was killed because of certain duties that needed to be accomplished in the dark Kingdom. The person went furthermore that AKA allegedly knows what killed his fiancee.