Breaking News
WATCH: Paramedics battling to save Nellie Tembe's life
A video clip of paramedics trying to resuscitate Nellie Tembe is making rounds on social media.They tried their best to rescue her. You can watch the video here.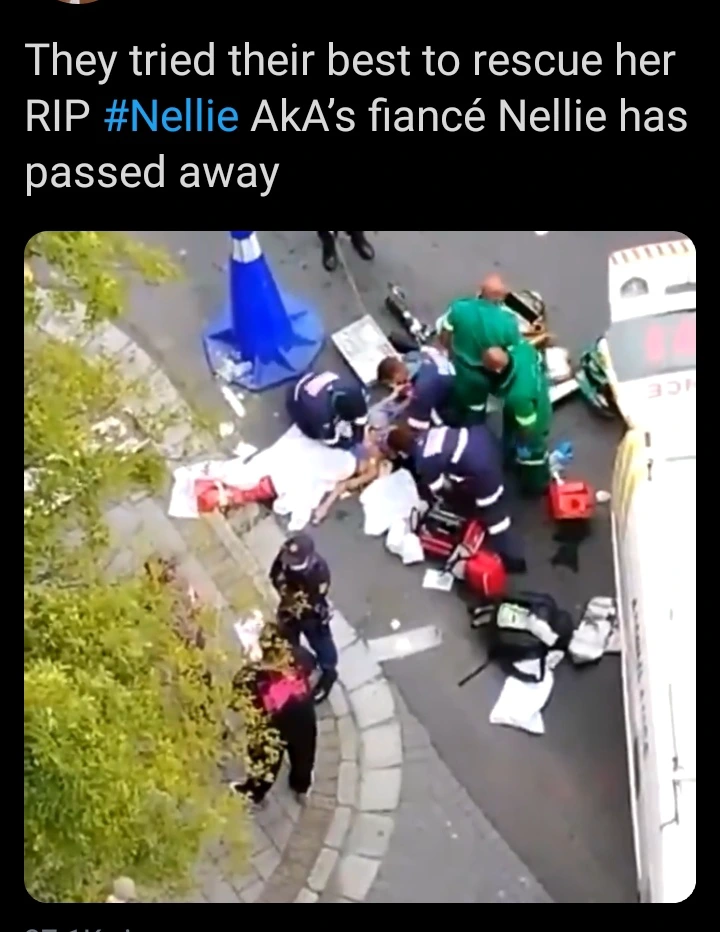 Netcare 911 says the 22-year old female had allegedly jumped from the tenth floor. Medics who assessed the patient said the 22-year old had sustained critical injuries.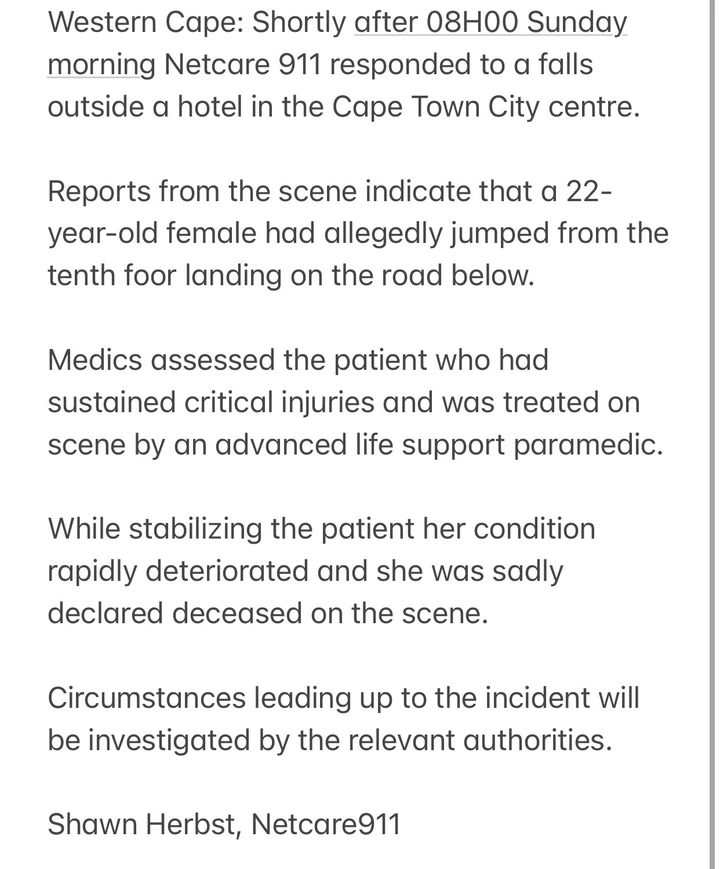 According to unconfirmed sources, Nellie And AKAs were having a nice moment together the day before her death. It is not yet known what led to the fatal accident but according to the police, investigations are underway.
Papperclub Hotel general manager just confirmed the incident. Meanwhile, Mzansi is shocked by the rumor that Nellie has committed suicide. "Nellie always looked happy on her IG account & AKA's story's. That's what I guess she wanted us to believe meanwhile she was going through the most. Looks can be deceiving 💔😔Let's learn to differentiate the two. There's a difference between being happy & looking happy!"a Twitter user said.