Former president Jacob Zuma was Arrested about a week ago for contempt of court .Zuma refused to appear before the Zondo Commission. Therefore since nobody is above the law in South Africa he was sentenced to 15 months in Jail for defying the courts .
Protests started all around the country after his arrest in the hope they they will let him go but the court stood by their decesion. The protests even resulted in lootings that destroyed the economy but still they kept Zuma in jail .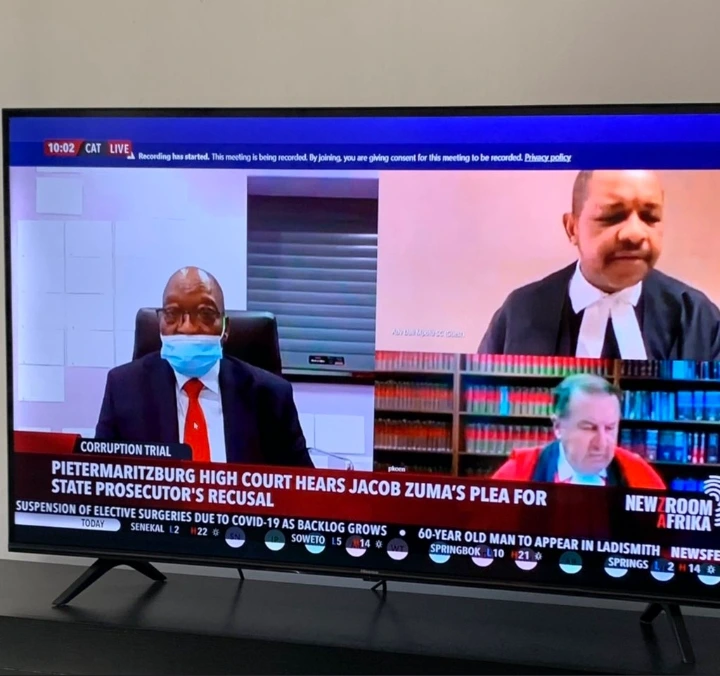 Today Zuma made his first public appearance today as he was appealing for his release.
Mzansi noticed something about Zuma during the online hearing .Mzansi said he looked anoyed and wasn't too happy and his face said it all .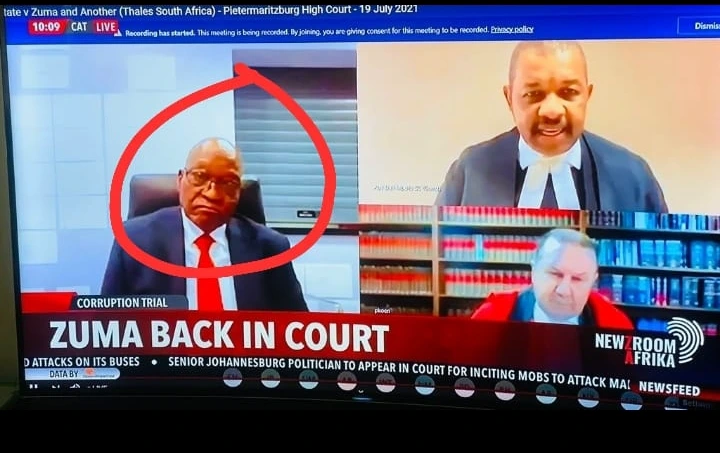 Other tweeps were joking said maybe he didnt finish his porridge thats why he was not so happy and looked grumpy during the hearing .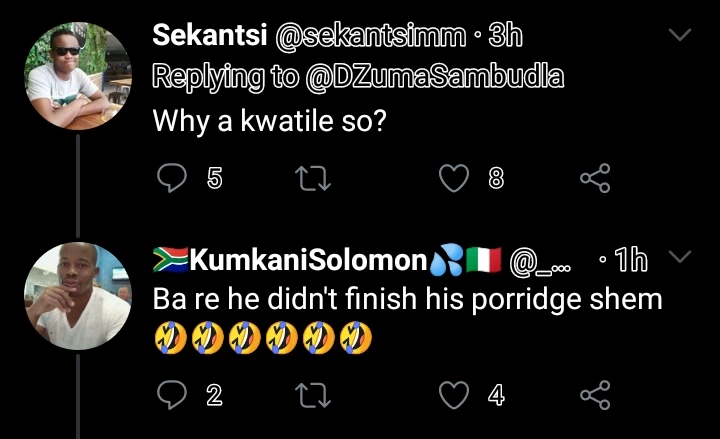 His daughter Duduzile Zuma was really happy to see his father looking well she said " its good to see you alive even if its through tv " .This left many people wondering if she hasnt been allowed to see her father in prison .However due to covid many places such as prisons are not allowed visitors so its not suprising at all .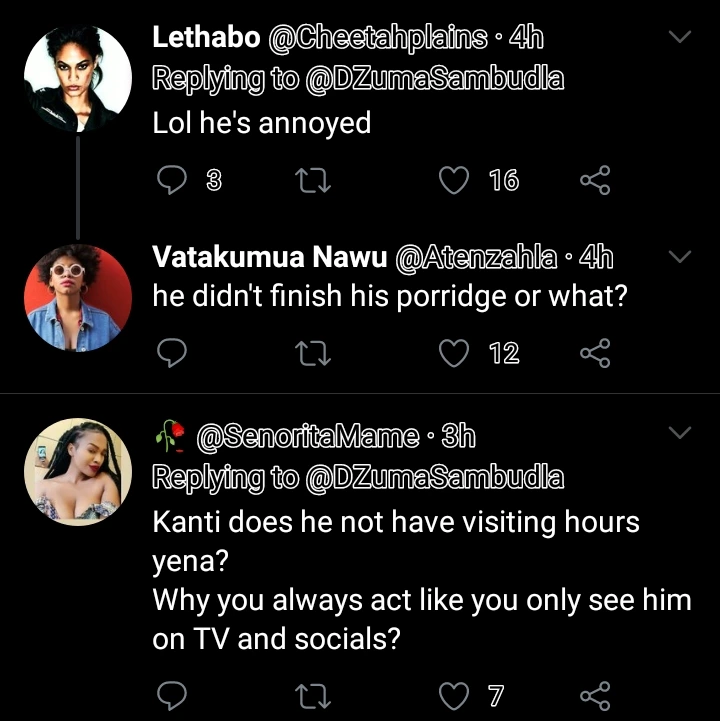 But it seems Zuma wont be getting out of prison anytime soon.He should apply for a presidential pardon if he wants to get out of jail anytime soon .
What do you think about this leave a comment down below lets talk about it. Thank you for reading today's article make sure to like comment and follow for more articles from me. Remember to share this article to all your friends and family and comment down below lets talk about it.